Sustainable.
Accessible.
Innovative.
James Snow
Business Park:
The Masterplan
Envisioned with reverence for its surroundings, James Snow Business Park blends sustainable design with urban esthetics, integrating the foundations of the modern workplace into the natural world. Targeting LEED certification, multiple buildings will harness the power of solar energy, infrared heating, and ecofriendly lighting, exemplifying an inspiring and welcoming atmosphere. The park and its buildings are an architecturally contemporary beacon in one of the fastest growing communities in Canada, offering state-of-the-art facilities where the best companies and the best talent want to be.
Location Highlights
Milton is one of Canada's fastest growing development nodes and is interwoven into the GTA's critical road infrastructure, resulting in a highly skilled and educated labour pool within close proximity to the town.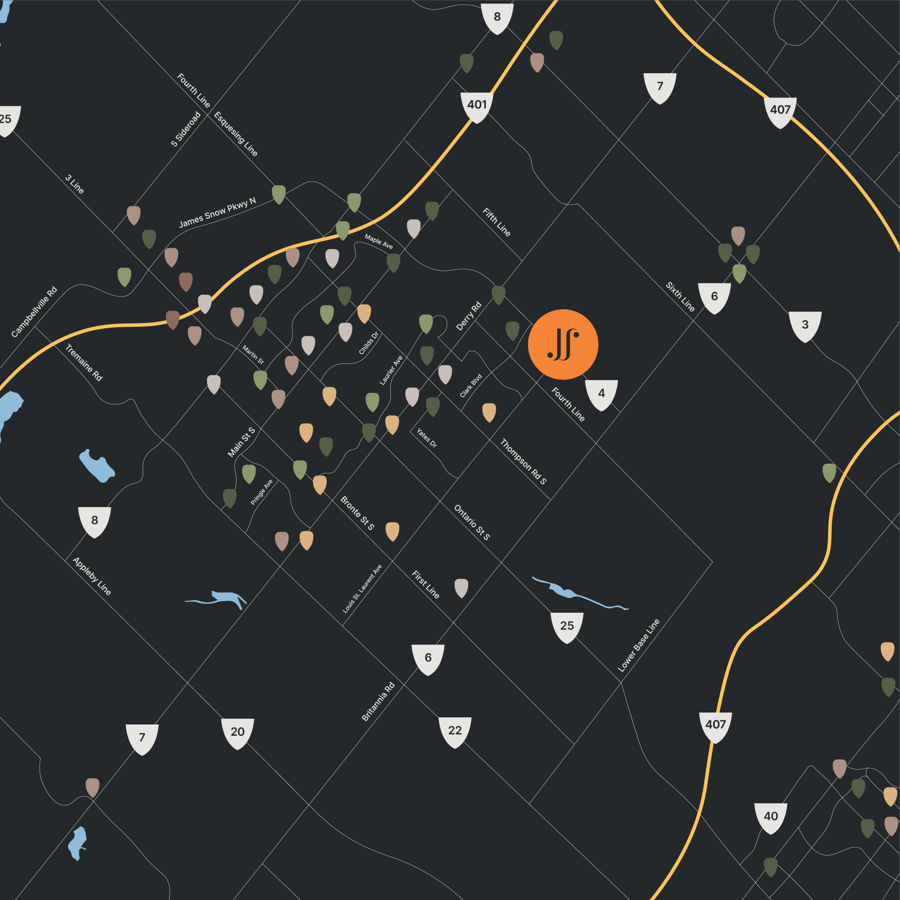 Oxford Properties
Exceptional Spaces, Responsible Practices
We are a leading global real estate investor, asset manager and business builder.